The first month of 2019 is almost already coming to a close, and there seems to be so much going on this year already! The seeds of many project ideas are beginning to bloom so let me tell you about a few.
 I've decided that 2019 is the year that I'd like to kick up my activism.
I have always been shadowing around activism, and doing the work in smaller ways.  This year is the beginning of something larger and more powerful. The first addition is the new femme led musicians collective that  I have formed with musicians Ella Ronen and Sarah Palin. The Mino Collective focuses on the inclusion and advancement of minority groups(women, POC, LGBTQIA) within the entertainment industry.  
The second addition is the formation of the yet unnamed Black feminist collective, formed together with Tina Reden and Sarah Owens, which focuses on the dialogue around black art within Switzerland. We want to shape the narrative around Black artists that exhibit within Switzerland to include the black community in their work, to hold a critical and accountable eye to predominantly white art institutions, and to create compatible content for public knowledge around Black art and more specifically, the black feminist perspective.
The third addition is the creation of Drag Queen Story Time within Switzerland. I've paired with the fantastic and charismatic  Tropikahl , and 2019 will see 3 editions of the series come to life!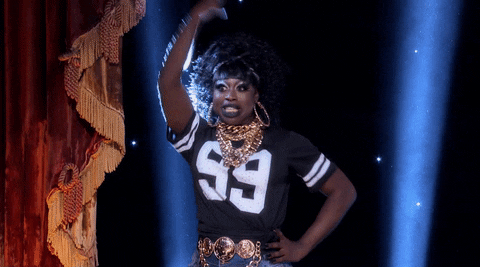 Also in my pipeline is A LOT of furthering education. I am starting my second masters at the Zürcher University of the Arts in Elementary Music Education in February. I am taking various single courses around art and education, including one exciting class Coursera about "The Place of Music in 21st Century Education: Technology in Music Education" MOOC. I am looking forward to the challenge of higher education, and the discussions and growth that will ensue. 
Performance this year continue to takes me to Münich for "Die Erste Fiese Typ," to Paris for "30 nuances de noires," to different Theater festivals with "We Real Cool: A Black Performance Lab" and many other exciting collaborations in the pipeline.
Lastly is the music. I am slowly working on my sophomore album. It's an emotional doozy of a piece, centering around life and loving and letting go. Sounds like the "Inventory of Goodbye" but it's not. I promise. I am still playing concerts around the Inventory, and am loving the music just as much as I did when i first wrote the music 4 years ago. 
I am looking forward to lots of new creative opportunities as well as lots of personal and educational growth.
Here's to 2019.
click here to link to the coursera class i referenced.
Please reload
I'm busy working on my blog posts. Watch this space!
Please reload